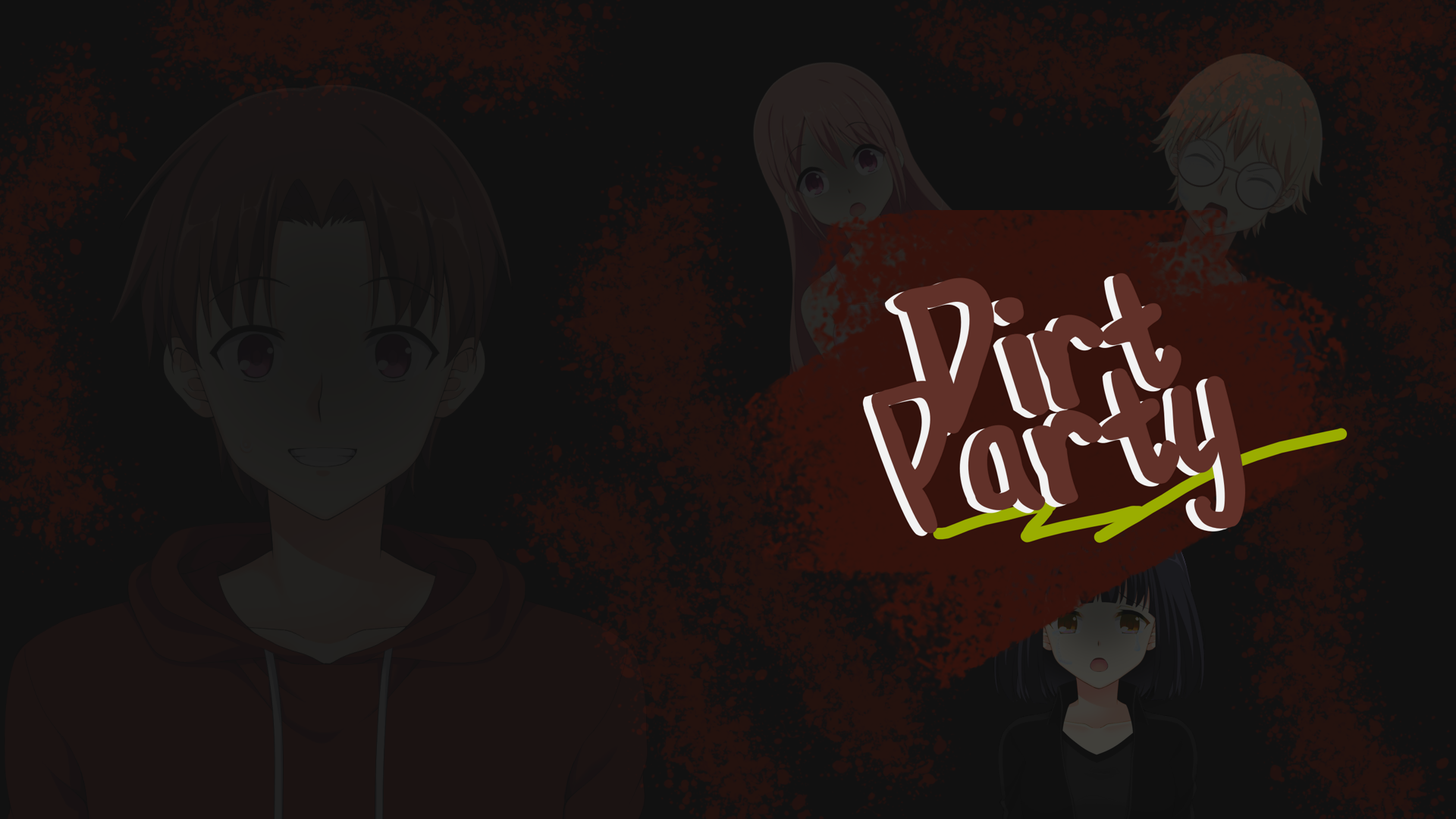 Dirt Party
A downloadable game for Windows and Linux
Crimson - "So what do you think about a spooky story?"
Dirt Party is a Horror based Visual Novel.
The story is about a group of teenagers who go to a camping at forest that is located on a mountain. But this mountain have his own secrets. Crimson tells a legend to her friends, the legends talk about a Golem who lives on this mountain and steal everyone who comes here, and yeah they never come back.
Start playing the game as Conor and make hard decisions. You should decide what is more important to you, and those decisions will give you different endings, 5 in total which are 2 good endings, 3 bad endings AND (don't tell anyone) a special secret ending!
Meet The Heroes!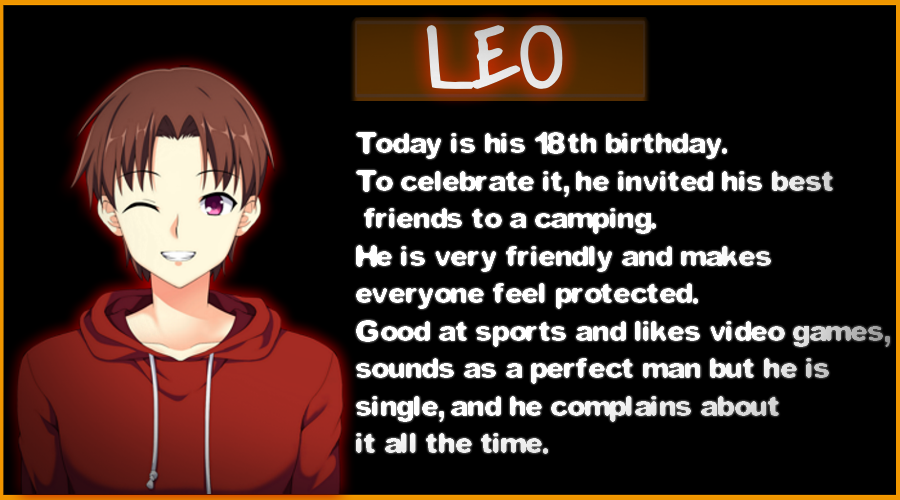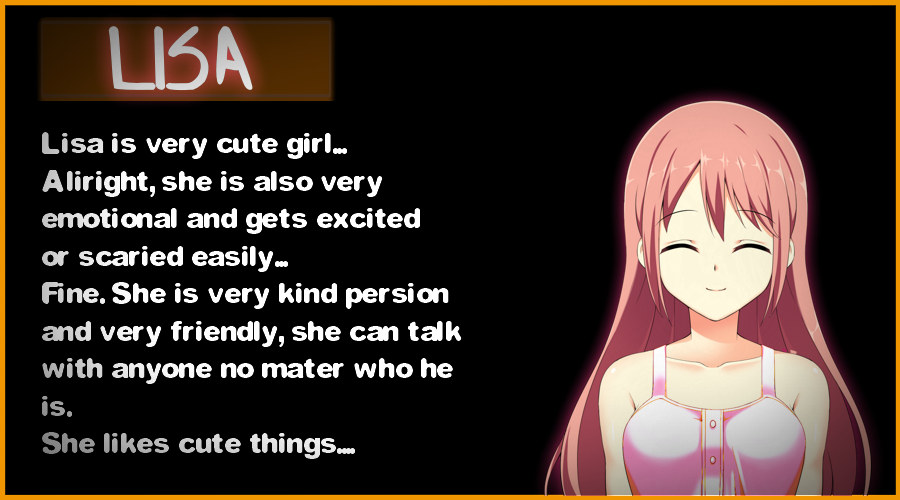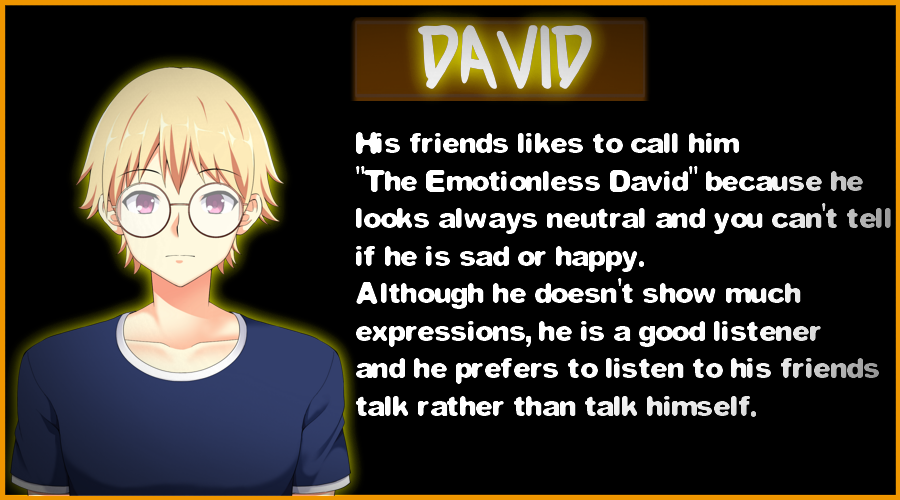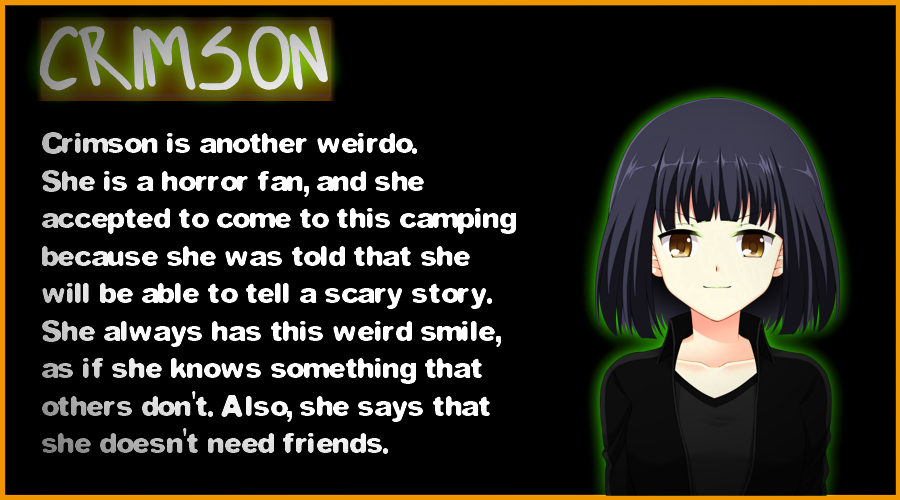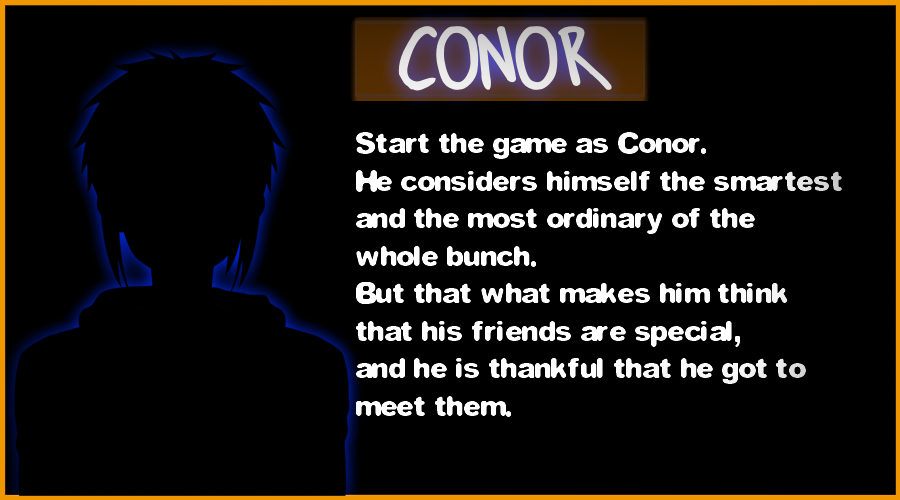 Warning!
this is a Horror game, so the game includes
Loud noises
offensive language
Violence and death
The game features:
Characters made with Sutemo's assets
5 characters with over 15 sprites
over 10 free backgrounds from 6 different authors
4 free sound tracks from 3 different authors
10,000 words
5 CG's(kinda) with a gallery
1 secret CG with Conor!

If you interested in my future works, you can follow me here:
Comments
Log in with itch.io to leave a comment.
How do i play the game i extracted the files but it wont work
First I only uploaded version for Windows/Linux. so if you are using Mac I am sorry I can add a Mac version.
If you from windows, there should be a shortcut in the folder if he for some reason doesn't work then enter the folder and run Dirt Party.exe
Wow, this looks super scary >o< I might have to wait until it's daytime again to play it haha <3
Such good endings i sobbed a little, enjoyed the game very much, thx RutraSan.
Umm….? Why does Lisa profile have a same with Crimson profile?
Oh my bad! thanks for noticing going to fix it rn!